740 EAGLES REST LANE
land | 0 | 0 | 0.00 sqft
$850,000
Galiano Island,Galiano Island,BC, V0N 1P0
About ¥ {{ number_format(listing.list_price * exchange_rate, 0, '') }} RMB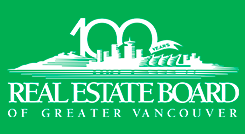 Properties with this icon are courtesy of REBGV.
)
幽静的海滨土地这处令人惊叹的房产非常适合那些在加利亚诺岛崎岖不平的自然美景中寻求绝对隐私的人。一条清理干净的车道在桤木和杨梅树的树冠下等待着,它蜿蜒穿过 20 英亩茂密的森林,到达一个准备好的建筑工地和 370' 令人惊叹的海岸线。电力就在附近,油井以 6 GPM 的速度供应充足。在萨利希海 (Salish Sea) 升起的太阳中醒来,身后是令人惊叹的沿海山脉,探索数英里的砂岩海岸线,然后在遥远城市闪烁的灯光中入睡。经政府批准,该物业具有重新分区的潜力,可用于建造住宅、客房小屋和多栋附属建筑。创建您自己的岛屿度假胜地!
SECLUDED WATERFRONT ACREAGE This stunning property is perfect for those who seek absolute privacy among the natural rugged beauty of Galiano Island. A cleared driveway awaits, under a canopy of alder and arbutus trees, which meanders through 20 acres of lush forest to a prepared building site and 370' of stunning shoreline. Power is nearby and the well is plentiful at 6 GPM. Wake to the sun rising over the Salish Sea with a backdrop of the stunning Coastal Mountains behind, explore miles of sandstone shoreline and fall asleep to the twinkling lights of the distant city. With government approval, this property has rezoning potential allowing for a home, guest cottage and multiple accessory buildings. Create your own island retreat!
公共交通 ({{ nearByFacilities.transits? nearByFacilities.transits.length:0 }})
---
购物中心 ({{ nearByFacilities.supermarkets? nearByFacilities.supermarkets.length:0 }})
---
医疗设施 ({{ nearByFacilities.hospitals? nearByFacilities.hospitals.length:0 }})
---
其他 ({{ nearByFacilities.pois? nearByFacilities.pois.length:0 }})
---
| School Name | 类型 | Grades | Catchment | 距离 |
| --- | --- | --- | --- | --- |
| | {{ item.school_type }} | {{ item.school_grades }} | {{ item.is_catchment? 'In Catchment': '' }} | {{ item.distance }} |